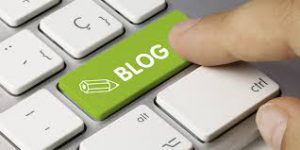 We shared the best CPA blogs (here) and now it is time to share the best financial advisor blogs out there. We did the research again and here are 15 blogs that are great online resources for financial advisors.
(1) Pragmatic Capitalism: Practical Views on Money & Finance (http://www.pragcap.com/)
Started by an independent advisor during the economic crisis of 2008, Pragmatic Capitalism is a great blog for any advisors that want to participate (or just view) roundtable discussions of complex economic issues. The blog has great "big picture" posts on the latest developments in the world of finance, and provides unique and well thought out answers to some of the harder economy-related questions.
(2) The Reformed Broker (http://thereformedbroker.com/)
Joshua M. Brown, a NYC-based financial advisor, authors one of the most popular blogs on our list, The Reformed Broker. The blog was also started during the crisis of '08, and discusses everything – markets, finance, economics, media, and culture. Brown does not give advice or forecasts – just opinions, commentary, and a map to other interesting pieces of information. It's a good blog to learn a thing or two and participate in lively discussions about the latest happenings in the world of finance.
(3) Nerd's Eye View (https://www.kitces.com/blog/)
Michael Kitces is a financial planner and speaker, and his blog, Nerd's Eye View, offers a plethora of financial planning tips and insight into the industry. The blog is a great resource for business tips, updates on industry trends and regulations, and Kitces regularly posts "weekend reading" for advisors with content from other, relevant sites.
(4) Above the Market (https://rpseawright.wordpress.com/)
Above the Market is the blog of Bob Seawright, former lawyer turned investor. The blog is a wealth of information, and is a great source of investing advice, financial solutions for hypothetical clients, and industry insight. Mr. Seawright contributes articles to many other publications, and his wealth of knowledge is finely displayed (and shared) on his blog.
(5) The Big Picture (http://www.ritholtz.com/blog/)
Authored by Barry Rithholtz, financial strategist, book author, columnist, and wealth management firm owner, The Big Picture offers running commentary on investing, finance, and economics. Rithholtz offers insight on new legislation, his own investing advice, and anecdotes from his practice, along with plenty of other valuable information financial advisors can apply to their own practices.
(6) The Chicago Financial Planner (http://thechicagofinancialplanner.com/)
Roger Wohlner, the blogger behind the Chicago Financial Planner, is a long-time member of the profession who started the blog to share his experiences in the industry. The blog is full of insight and practical tips for other planners, and the main goal of the blog is to be a resource for others in the financial planning industry.
(7) The Guru Investor (http://theguruinvestor.com/)
Rather than simply being a series of posts based on the insight of one person, The Guru Investor is a compilation of sorts. The posts act as a digest, and pull from various sources to offer the latest news, tips, trends, and advice from the financial industry. Content is pulled from the top money managers, academic, investors, and financial columnists in the industry, and the blog is a great resource if you don't want to go to several different websites to read well-rounded content.
(8) The Research Puzzle (http://researchpuzzle.com/)
Named for the puzzle that is sometimes the financial market, The Research Puzzle is a blog dedicated to understanding the market and all that it encompasses. Readers of the blog will find posts that deconstruct everything from securities to specific investments to academic articles on economics. The Research Puzzle is great for advisors who are looking for meaty, well thought out articles that really dive into a different perspective on the world of finance.
(9) Practically Speaking (http://seicblogs.com/advisor-practice-management/)
Like the title implies, this blog is all about practical tips for today's financial advisors looking to grow their business. Practically Speaking is full of posts dedicated to helping advisors improve business, and combines information on industry trends, research, and advisor best practices. It is great for advisors looking for real-world advice for their own business.
(10) Abnormal Returns (http://abnormalreturns.com/)
Rather than a content-heavy blog, Abnormal Returns focuses on compiling links related to the financial industry. Each day centers on a different theme, and the blog then provides links to informative articles, blogs, and research related to that theme. Abnormal Returns is a great way to find lots of relevant industry information in one place.
(11) Retirement Researcher (http://retirementresearcher.com/)
Retirement Researcher is dedicated to exactly that – retirement research. Wade Pfau, owner of the blog, is a PhD who dedicates his blog posts to analyzing existing retirement planning literature and providing advice to both planners and future retirees about how to plan for retirement. The blog focuses on sustainable retirement income strategies, and is extremely helpful for advisors helping their own clients plan for the future.
(12) Mauldin Economics (http://www.mauldineconomics.com/)
John Mauldin, blog author, is also a best-selling book author, analyst, advisor, and financial writer. Mauldin Economics is his blog dedicated to bringing attention to specific investments that can help advisors and others in the industry meet certain financial goals.
(13) The Aleph Blog (http://alephblog.com/)
The Aleph Blog is all about investing smart and lessening risk. Posts are dedicated to providing sound financial advice focused on mitigating the risk that often comes hand-in-hand with investing. David Merkel, the owner of the blog, is also a columnist for "Real Money" and he takes some of the topics he writes about there and fleshes them out more on The Aleph Blog. The blog is a good source for advisors looking to minimize risk for clients, and get into discussions with other advisors who are also looking to do the same.
(14) Sizemore Insight (http://charlessizemore.com/)
Charles Sizemore, a registered investment advisor, is part of an economic forecasting, investment research, and publishing firm. He takes his insight from work and uses it to author Sizemore Insight, a blog dedicated to investing smart. Sizemore's posts cover global economic trends, in-depth investment research, and making complex issues understandable for advisors.
 (15) One Bite: Eating the Financial Elephant (http://www.hewinsfinancial.com/blog/)
Managed by a wealth advisory firm, One Bite offers a lot of general tips for advisors in regard to financial planning, retirement planning, and advisor best practices. One Bite also gives insight into industry trends and regulations, and is a great resource for advisors looking for a general overview of the industry and their field.