"This conference is open to students at all levels and from any discipline."
Michael Pye, Organiser
Introduction
We welcome proposals that engage with any aspect of Iranian studies. These include, but are by no means limited to subfields such as literature, political science, philosophy, anthropology, religions and theology, geography, sociology, archaeology, music, art and architecture, history, translation studies, linguistics and social linguistics, visual and screen studies, diaspora studies, new media and communication studies, and the performing arts. Interdisciplinary papers are very welcome.
The abstract is the basis for judging the proposal for acceptance. All abstracts will be reviewed by the Programme Committee and the Organising Committee will group individually submitted papers into panels, with the expectation that some sessions will be interdisciplinary.
All proposals must constitute unpublished new research. Proposals should be sent in .doc, .docx or .rtf format by midday on October 15th 2012 using the appropriate form provided below, to:
Proposals are invited for the following formats
Individual Papers
Individual papers are allocated a 15 minute slot and will be grouped into panels, with the expectation that some sessions may be interdisciplinary. Applicants are warmly encouraged to compliment their proposal with a poster presentation.
Papers Spec
Paper Proposal Form
Pre-arranged Panels
Pre-arranged panels are allocated a 80 minute slot and should consist of three or four presenters. Panel themes may be broad or narrow, however, a connective thread between the proposed papers must be evident in your submission. Presenters are warmly encouraged to compliment their proposal with a poster presentation.
Panel Spec
Panel Proposal Form
Poster Presentations
Poster presentations efficiently communicate concepts and data to an audience using a combination of visuals and text.
They allow the author to meet and speak informally with viewers, facilitating a greater exchange of ideas and networking opportunities than with oral presentations, as well as the opportunity to acquire vital experimental feedback and hone communication and presentation skills.
Poster Presentation Spec
Poster Proposal Form
Eligibility
Submissions are welcomed from the following:
final year undergraduates;
postgraduates;
doctoral candidates; and
post-docs that graduated within three calendar years of the submission deadline.
Individuals falling into one of the above categories are eligible to submit proposals to present a paper, organise/form part of a panel, and/or make a poster presentation.
Note
You may combine a poster presentation with delivering a paper, either individually or as part of a panel. However, you cannot form part of a panel and deliver an indvidual paper.
Please ensure you read the proposal specifications given above and the guidelines provided within the application form carefully. Incomplete applications will not be considered and all fields must be answered (N/A [not applicable] may be used as appropriate). All submissions are subject to double-blind peer review. Notice of acceptance or rejection will be sent by December 1st 2012. All presenters will need to pre-register for the conference, details of which will be released in December 2012.
More Information
About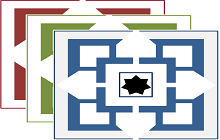 Find out more about Symposia Iranica
Programme
The conference schedule will be released in Winter 2012
Getting There
Essential travel and accommodation links
FAQs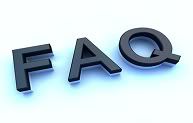 Find your frequently asked questions answered here