https://vertice.cpd.ua.es/214327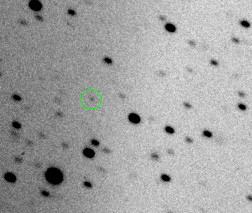 The Astronomy and Astrophysics Group of University of Alicante organizes, tonight, a public remote observation from the Busot Observatory, if weather conditions are good enough, i.e. clouds, wind, seeing, and so on allow us to open telescope. We will deliver astronomy of the observed sources, in particular, the Moon and the asteroid 52768 which today will reach its minimum distance to the Earth (astronomically talking, so very far from us).
We will use Skype connection through the link https://join.skype.com/fREhM2whpyOu starting at 21:00 h.
Si las condiciones atmosféricas lo permiten (nubes, viento, seeing…), esta noche se realizará una observación astronómica remota desde el observatorio astronómico de Busot, con el Grupo de Astronomía y Astrofísica de la Universidad de Alicante, a través de Skype, a la vez que ir dando alguna explicación relativa a los objetos que veamos, en particular, la Luna y el asteroide 52768, que hoy realiza su máxima aproximación a la Tierra.
En principio, el enlace de la reunión que iniciaremos a las 21:00 h es el siguiente:
https://join.skype.com/fREhM2whpyOu
Si l'oratge ho permet (núvols, vent, perturbació atmosfèrica, …) aquesta nit es farà una observació astronòmica remotament des de l'observatori astronòmic de Busot, amb el Grup d'Astronomia i Astrofísica de la Universitat d'Alacant, per Skype. Al mateix temps, s'anirà explicant detalls dels objectes que s'observen, particularment, de la Lluna i l'asteroid 52768, que hui tindrà la màxima aproximació a la Terra.
En principi, l'enllaç de la reunió que iniciarem a les 21:00 h és el següent: